Pelican R20 Personal Utility Ruck Case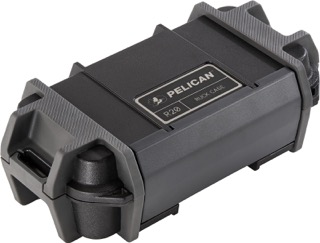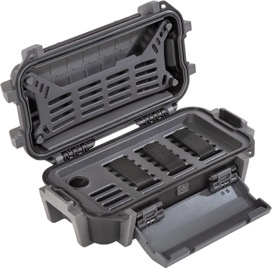 百利能
R20防水盒
•
使用耐磨防撞
ABS物料。

•
軟膠包裹加強防跌保護。

•
內置平衡氣壓。

• IP
68標準,防水(2公尺水深30分鐘)、防塵、防雪...等。

•
大型扣位。

•
內格實用,頂層爲可拆式彈性膠墊(可放電話),主層分兩格,面格有魔術貼作固定。

•
現貨有兩種顏色。

•
內尺寸:18 x 8.6 x 5 cm


The ultimate personal utility case for your personal gear that's crushproof, dustproof, and adventure proof. Strategic organization features and trusted Pelican protection for your everyday life gear.


- IP68 rated protection from water, dirt, snow & dust
- Dual Pivot hinge latch
- Abrasion and impact proof ABS outer shell
- Snap in, flexible lid organizer
- Rigid Divider Tray
- MOLLE style loop system with velcro straps
- Waterproof to a depth of 2 meters for up to 30 minutes
- Rubberized protective bumpers, protects against drops
- Built in pressure Valve - Keeps water and dust out while balancing air pressure


Spec.
INTERIOR (L X W X D): 7.07" x 3.39" x 1.95" (18 x 8.6 x 5 cm)
EXTERIOR (L X W X D): 8.96" x 4.83" x 2.88" (22.8 x 12.3 x 7.3 cm)
INT VOLUME: 0.03 ft³ (0.001 m&sup3


WEIGHT: 1.26 lbs (0.6 kg)
BODY: ABS / Polycarbonate (PC)
LATCH: ABS
O-RING: Thermoplastic Rubber
PINS: Stainless Steel
BUMPER: TPU
LINING: TPU
LID ORGANIZER: TPU
TRAY: Polycarbonate (PC)
STRAPS: Nylon
MINIMUM TEMPERATURE: -10° F (-23 ° C)
MAXIMUM TEMPERATURE: 199° F (93 ° C)