Pelican G40 Personal Utility Go Case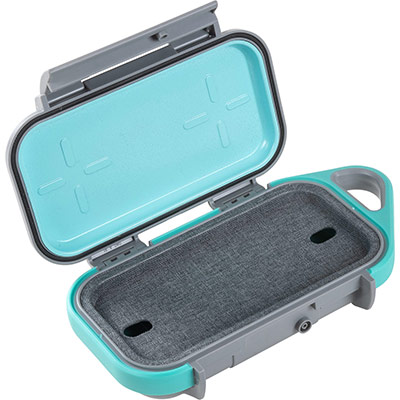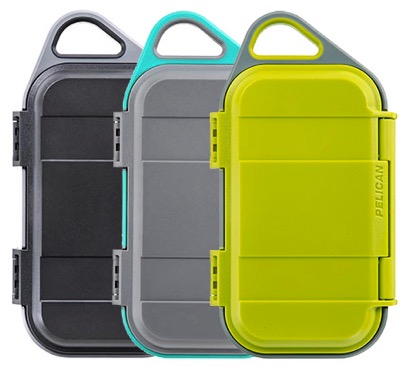 百利能
G40防水盒
•
外殻為耐磨防撞
ABS物料。

•
軟膠包裹加強防跌保護。

•
內置平衡氣壓。

• IP
67標準,防水、防塵、防雪...等。

•
大型扣位。

•
現貨有三種顏色。

•
內尺寸:17.8 x 8.9 x 4.1 cm

•
可
放Samsung Note 9, iPhone Xs Max


The watertight storage case for your credit cards, cables, and more, that's crushproof, dustproof, and everyday stuff proof. Strategic storage and trusted Pelican protection for your everyday life gear.


-Rubberized protective bumpers, protects against drops
-Built in pressure Valve - Keeps water and dust out while balancing air pressure
-IP67 rated protection from water, dirt, snow & dust
-Integrated single hinge latch
-Abrasion and impact proof ABS outer shell
-Fits up to iPhone Xs Max, Samsung Note 9


Spec.
INTERIOR (L X W X D): 7.00" x 3.50" x 1.60" (17.8 x 8.9 x 4.1 cm)
EXTERIOR (L X W X D): 10.63" x 5.39" x 2.42" (27 x 13.7 x 6.1 cm)
INT VOLUME: 0.02 ft³ (0 m&sup3


WEIGHT: 0.93 lbs (0.4 kg)
BODY: ABS
LATCH: ABS
O-RING: Thermoplastic Rubber
PINS: Stainless Steel
BUMPER: TPU
LINING: EVA
MINIMUM TEMPERATURE: -10° F (-23 ° C)
MAXIMUM TEMPERATURE: 199° F (93 ° C)